Skip to Content
Corporate Events
Company Parties
Ready to take your employee and customer appreciation to the next level? Instead of just a random Food truck, how about a Smoothies bus!? We will bring the Food & fun to your company or favorite location! We offer corporate catering to businesses of all sizes. Your staff will love getting out of the office for some fresh air while ordering their very own personalized & Healthy smoothie right from our bus! Plan your company Event with The Smoothie bus Today!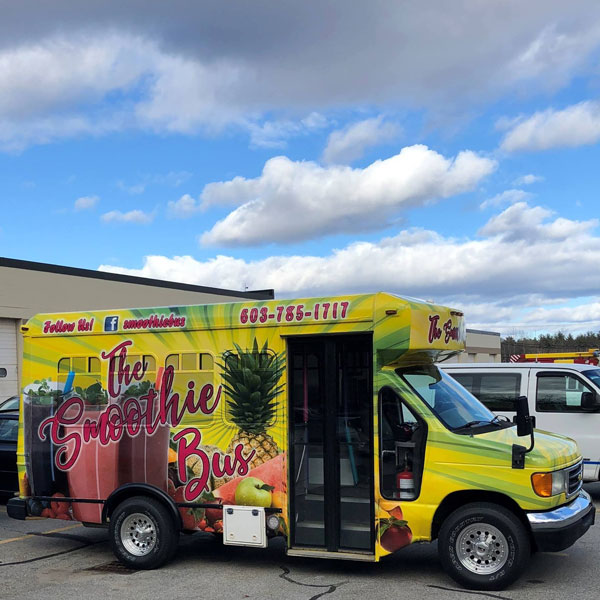 Business Grand Opening & Sales Events
Are you opening a new business and looking for what to do for the Ribbon Cutting or Grand Opening week?
Or is your business having a big sale or Promotion that you are advertising?
Hire The smoothie Bus! Each bus serves 400 smoothies! Having a Unique food truck like the smoothie bus is a great way to be remembered. You can Promote your business, serve the public, and promote health and wellness! Great for Yoga & Fitness studios, Gyms & Health clubs, Medical practices, dental offices, Schools, Colleges, Car dealerships, and other Retail locations.
Sporting Events, Tournaments & Games
Tired of giving out water and sodas to your thirsty athletes and sports fans? Sick of unhealthy Food trucks filled with Fried junk and processed sugar snacks?
Let us bring a refreshing and unique experience to your sports game location! Our smoothies are made from fresh ingredients, With no fillers or artificial flavors. Your crew will be refreshed, fueled, and ready to perform!
What to Expect
We will work with you to design the ideal menu for your budget.
Our friendly staff will prepare fresh, delicious, real fruit smoothies on-site at your location for everyone to enjoy.
We can deliver as few as 25 smoothies or up to 400 per bus!!! Have a Large Company & Need more? Order a second bus for up to 1,000 smoothies!
Let's Get Started
We are standing by ready to make your event unique and memorable! Please contact us today or use our online ordering platform to get started now!
Online
Phone: (603) 785-1717
Email: info@thesmoothiebus.com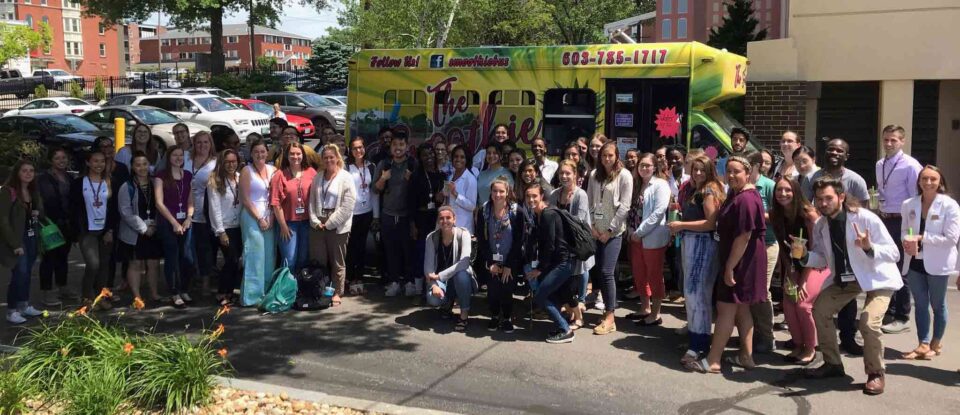 Check Out Our Client Portfolio




Corporate Events/ Company Catering, NH /MA